East Coast Flightcraft of New England
177 Route 104,
Meredith NH, 03253
Tel:(603) 279-8300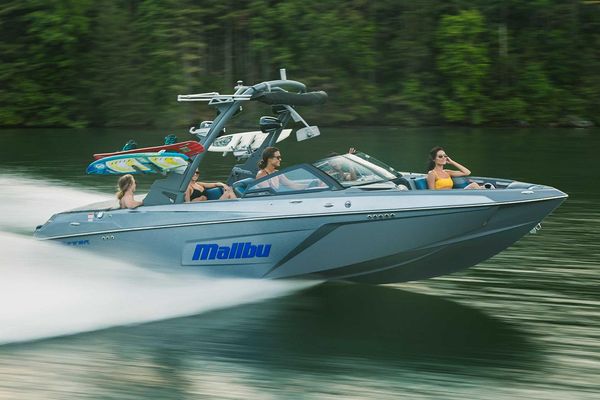 2021 Malibu Wakesetter 22 LSV
The most compact of the LSV family, the 22 LSV shares all the same wake-making potential, comfort amenities and user-centric tech as its bigger brothers, but at just under 22 feet it's more approachable for smaller families and first-time buyers. Choose between the Wake Plus Hull for surf or wakeboard enthusiast or the Diamond Multisport Hull for all-around performance with slalom wakes you'll barely notice. Either way, the 22 LSV combines all the best aspects of the bigger LSVs into a more compact package that still packs a big punch.